MA Special Educational Needs
This programme is for those who want to gain an in-depth knowledge of Special Educational Needs and Disability (SEND) to inform and develop effective practice. It will give you an understanding of inclusive approaches and equip you with the skills to analyse the theories and research evidence that underpins them.
We view SEND from multiple perspectives and use a variety of theoretical frameworks to explore key issues. We value and share our wide ranging expertise and experiences and encourage you to contribute to and reflect on the various debates and discussions. Our seminar groups are diverse and energetic; you will meet teachers from around the world and from different educational contexts.
We offer students a vibrant intellectual and academic experience. You benefit from weekly face-to-face seminars, individual or small group tutorials, and independent study activities on our Virtual Learning environment (VLE). You will visit local settings offering best practice in Inclusive Education, and be invited to research talks with leading academics from across the University and a range of external speakers.
Profile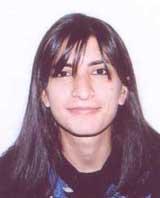 I found the seminars and the interaction with the tutors and colleagues to be the most interesting and enjoyable part of the programme.
Special Educational Needs MA
You will complete two compulsory core modules and choose from a range of optional modules, allowing you to focus on topics that interest you or are particularly relevant to your career. You will produce a substantial piece of original research in the form of a dissertation. In preparation for this you will work with a supervisor to devise a suitable topic and be given training in research design, methodology and ethics.
You will be required to study and pass all your compulsory modules. You will also be required to study 60 credits of optional modules and pass at least 30 credits of these.
Course structure
These are typical modules/components studied and may change from time to time. Read more in our Terms and conditions.
Year 1
Compulsory modules
Dissertation

60 credits

Special Educational Needs: Inclusive Approaches

30 credits

Special Educational Needs: Inclusive Curriculum

30 credits
Optional modules
You will choose two modules from a list which may include:
Developing Teaching and Learning Through Evidence-based Practice

30 credits

Directed Study in Education 1

30 credits

The Context of Deaf Education

30 credits

Deafness and Development

30 credits

Design and Evaluation of Digital Learning Environments

30 credits

Developmental Disorders I: Dyslexia and Developmental Coordination Disorder

30 credits

Developmental Disorders II: Attention Deficit Disorder and Autistic Spectrum Disorder

30 credits

Children's family and personal relationships

30 credits
Learning and teaching
We use a range of learning and teaching methods. Most modules are taught with a combination of seminars and tutorials. A significant amount of independent study is expected at this level; this allows you to build your academic skills, prepare for and reflect on the face-to-face teaching and pursue your own interests through the dissertation. The compulsory module seminars take place in the early evening, and tutorial slots are typically late afternoon. The modes of delivery and timetables for the optional modules vary so please check the module catalogue for more details.
Assessment
We use a variety of formative and summative assessment methods, these include; essays, research reports, case studies, reflective logs, critical reviews, presentations and posters. We do not use any examinations. We encourage students to submit draft material and plans for feedback. We provide assessment support online via email or in a virtual classroom on the VLE, via telephone/skype meetings and at face-to-face tutorials.
Career opportunities
This programme provides teachers and education professionals with the knowledge and skills needed to reflect on and develop their practice. It is relevant to a wide range of educational contexts and settings and can support career development in a variety of ways. Past students have used the qualification to help them progress in management and leadership roles, or to specialise in supporting pupils with particular learning profiles and needs. The course also provides an ideal route into further study and we have an excellent track record of graduates continuing to doctoral level through our well established EdD and PhD programmes.