MA Teaching English to Speakers of Other Languages
Designed for TESOL professionals, this programme explores how people learn new languages and how to teach the English language most effectively (if you are not a TESOL professional yet you can undertake our MA TESOL Studies programme).

You will consider how to analyse and describe the English language for pedagogic purposes, and examine different approaches and principles to teaching the skills of reading, writing, listening and speaking. You will also consider how to analyse a learner's language to understand their proficiency and track their development.

You can also choose to specialise in certain aspects of TESOL: for example, teacher education, materials development, curriculum reform, the teaching of grammar and vocabulary, the use of ICT, or language assessment.
Language education expertise
The Language Education team in the School of Education is nationally and internationally recognised for its range of teaching, research, knowledge transfer and consultancy work in TESOL, ELT, EFL, ESOL, EAL, Modern Foreign Languages, and Applied Linguistics.
We are one of the largest Language Education teams in the UK. As education practitioners, we have a wide range of experience of teaching and teacher education work in many contexts in the UK and around the world. As researchers, we have a broad range of expertise across the discipline with ongoing research projects in teacher development, language use in migrant communities, learning with digital technologies, and IELTS preparation courses.

Profile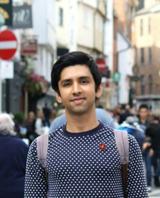 I now look at second language learning more critically. Having this broader and more realistic lens has been tremendously helpful in my position now as a junior university lecturer in Asia.
Teaching English to Speakers of Other Languages (TESOL) MA
MA TESOL is a comprehensive programme that allows you to develop both academically and professionally.
In semester one, you'll deepen your understanding of the foundations of TESOL. You will focus on how people learn languages, how to describe and explain language to learners, and consider various approaches to teaching reading, writing, speaking and listening skills.

In semester two, you will expand your knowledge of more specialist areas. You choose from a range of optional modules to suit your own interests and professional contexts, such as developing TESOL materials, teaching young learners or assessing language learning. Alternatively, you could choose modules from other areas of the School's provision: for example, digital learning, international educational management, or theories of childhood and youth.

In the final part of the year, you will use your newly-acquired knowledge and skills to carry out a small-scale piece of research. Your critical study can be related to your own interests within the field of education. To support your work on the project, you will take a non-assessed research methods course. Help with your academic writing is available throughout the year.

If you choose to study part-time, you'll study over a longer period and take fewer modules in each year.


Course structure
These are typical modules/components studied and may change from time to time. Read more in our Terms and conditions.
Year 1
Compulsory modules
Learning and Teaching in TESOL

30 credits

Investigating Language for TESOL

30 credits

Dissertation

60 credits

Research Methods for TESOL (non-assessed module)

credits
Optional modules
Directed Study in Education 1

30 credits

Technology Enhanced Language Learning

30 credits

The Practice of Supporting Language Teacher Learning

15 credits

Teaching Academic English

15 credits

Corpus Linguistics in the Classroom

15 credits

Teacher Education for TESOL

15 credits

Assessing Language Learning

15 credits

Teaching Languages to Young Learners

30 credits
Learning and teaching
You'll generally have around eight to ten hours of classes per week including seminars, tutorials and lectures. However, independent study is an important aspect of this programme, either alone or in a group, as it allows you to develop key research, analysis and communication skills and develop your own ideas.

Assessment
We assess most of our modules through written assignments; you will be able to choose from a range of assignment topics. To help you prepare, you'll be able to submit a draft to your tutor for comment beforehand.
Career opportunities
Our students frequently find that new career opportunities open up for them, either in their home countries or in new international settings.

Some of our graduates have started work in teacher training, materials creation, or curriculum design. Others have started their own private language teaching business or moved from school to university teaching.

We also encourage students who do particularly well on the programme to consider doctoral level study with a view to an academic career. Students who return to their original classrooms often find they have fresh perspectives and their work becomes more rewarding and effective.
Careers support
We encourage you to prepare for your career from day one. Thats one of the reasons Leeds graduates are so sought after by employers.
The Careers Centre and staff in your faculty provide a range of help and advice to help you plan your career and make well-informed decisions along the way, even after you graduate. Find out more at the Careers website.