MA Teaching English to Speakers of Other Languages (Teacher Education)
This programme for professionals already involved in, or interested in learning about TESOL teacher education, introduces you to current thinking about what language teachers need to know and how they can be helped to learn it.

You'll explore how people learn languages and discover the strategies language teachers use to develop the key skills of reading, writing, listening and speaking. You'll build on this foundation through specialist modules, and examine the goals and processes of teacher education and how to support TESOL teachers' learning.
You'll also choose from a wide range of optional modules such as the use of technology in language learning, materials development and issues surrounding assessment.

Taught by leading researchers and experienced practitioners in TESOL, you'll benefit from a wide range of resources and support. You'll gain valuable skills to support and empower TESOL professionals in their own practice.

Research insight

The Language Education team in the School of Education is one of the largest such teams in the UK.
Our members have experience of teaching, teacher education and consultancy work in TESOL, ELT, EFL, ESOL, EAL, Modern Foreign Languages, and Applied Linguistics in many contexts in the UK and around the world, and are nationally and internationally recognised as researchers.

Profile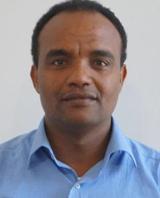 The course helped me to explore several options when designing English language programmes for teachers in my current job, and helped me to focus on the current realities and contexts of the teachers.
Teaching English to Speakers of Other Languages (Teacher Education) MA
You'll deepen your understanding of TESOL in semester one. You'll focus on how people learn languages, how to describe and explain language to learners and the approaches you can take to teaching reading, writing, speaking and listening skills.

You'll then focus on aspects of teacher education in semester two. You will consider the goals and processes of teacher education, ideas about training, development and mentoring, the role of the teacher as a researcher, and the principles underpinning the design and implementation of training programmes for TESOL teachers.

In addition, you'll choose from a range of optional modules on topics such as the use of technology in language learning, grammar and vocabulary teaching, and issues surrounding the assessment of language learning.

You'll use the knowledge and skills you develop to carry out a small-scale piece of research related to your own interests within teacher education. To help you develop the necessary research skills for this module, you'll also take the module Research Methods for TESOL, but this will not be assessed as part of the course.

If you choose to study part-time, you'll study over a longer period and take fewer modules in each year.

Course structure
These are typical modules/components studied and may change from time to time. Read more in our Terms and conditions.
Year 1
Compulsory modules
The Practice of Supporting Language Teacher Learning

15 credits

Dissertation

60 credits

Learning and Teaching in TESOL

30 credits

Investigating Language for TESOL

30 credits

Teacher Education for TESOL

15 credits
Optional modules
Directed Study in Education 1

15 credits

Technology Enhanced Language Learning

30 credits

Learning and Teaching Vocabulary

15 credits

Introducing a Task-Based Curriculum in Classrooms and Systems

15 credits

Grammar, Learning and Teaching

15 credits

Teaching Academic English

15 credits

Corpus Linguistics in the Classroom

15 credits

Assessing Language Learning

15 credits

Materials Development for TESOL

15 credits
Learning and teaching
You'll generally have around eight to ten hours of classes per week including seminars, tutorials and lectures. However, independent study is an important aspect of this programme, either alone or in a group, as it allows you to develop key research, analysis and communication skills and develop your own ideas.

Assessment
Most of our modules are assessed through written assignments, from which you'll often be able to choose from a range of topics. To help you prepare, you'll be able to submit a draft to your tutor for comment beforehand.


Career opportunities
MA TESOL Teacher Education graduates have gone on to take up positions as pre and in-service English language teacher educators within universities or local educational administrations in various parts of the world.

Careers support
We encourage you to prepare for your career from day one. Thats one of the reasons Leeds graduates are so sought after by employers.
The Careers Centre and staff in your faculty provide a range of help and advice to help you plan your career and make well-informed decisions along the way, even after you graduate. Find out more at the Careers website.